The family of late Deborah Samuel, who was lynched to death over alleged blasphemy at the Shehu Shagari College of Education, Sokoto, have cried out over the hardship they have been facing since relocating to Port Harcourt.
It will be recalled that after Deborah's tragic passing in May 2022, her parents vowed not to send their other children to school anymore.
This stirred compassion in the heart of OPM's General Overseer, Apostle Chibuzor Gift Chinyere, and he took to Facebook to announce his intention to help them.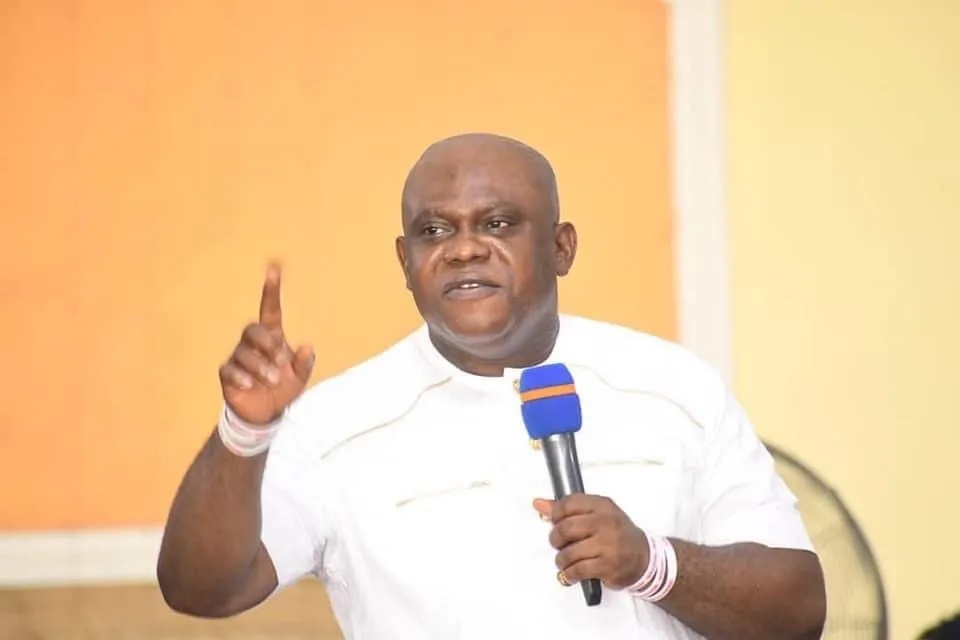 "I just watched a video clip where the parents of Deborah Samuel said they will not be sending their children to school again. GOD FORBID,"Chinyere wrote on Facebook on May 16, 2022.
He then facilitated their relocation to Port Harcourt, Rivers State, from Niger State. He also donated a mini estate, a car, and a restaurant to her parents to ensure their financial security and stability in their new state of residence.
The car was specifically intended for Deborah's father, Garba Emmanuel, to start a ride-hailing business to fend for his family. Read here ICYMI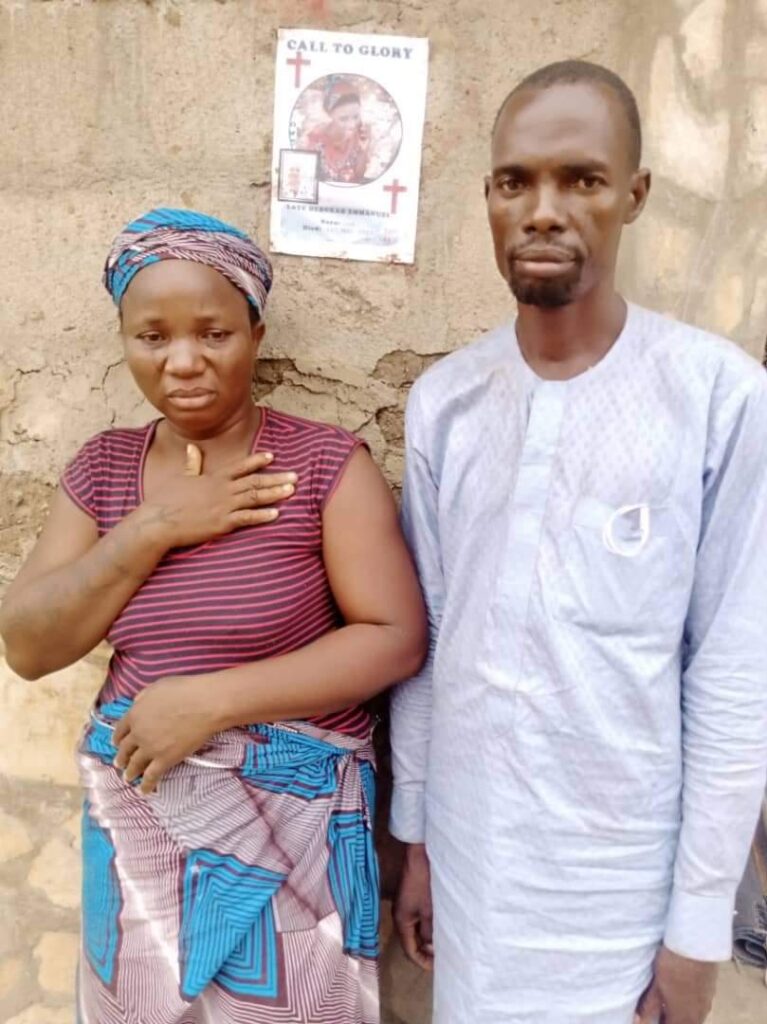 Well, in a new update gotten one year after the highly praised act of philanthropy, Deborah's family have said that life has not been rosy since moving to Port Harcourt.
They stated this in an exclusive interview with Foundation For Investigative Journalism (FIJ) where they shared their struggles and challenges.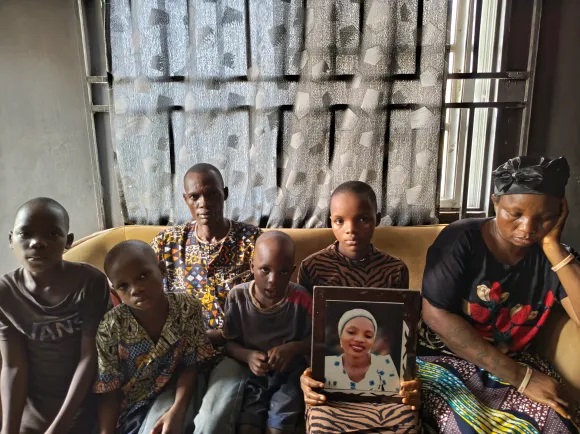 Garba said,
"People think that we are living well but we are not. OPM took us from where we were in Niger State to Port Harcourt City last year. The OPM pastor gave us a mini estate with about 14 self-contained apartments. After that, OPM rented this bedroom flat for us," Emmanuel told FIJ on Friday.

"He said we should be staying here because we are a family and those self-contained apartments cannot be enough for the family. He furnished the apartment with the appliances.

"The first time we got here, OPM got me a car. It was a Toyota Corolla but it wasn't new. It was a fairly used vehicle and the car has developed some faults. I was using it as a taxi before but it has some challenges and I have parked it.

"The first time OPM brought us to Port Harcourt they brought food items to us. After that first time, we have been struggling on our own. Right from the day OPM gave me this car, the car has been developing faults. On the first day I tried to take my children to school the car broke down on its way back. We towed the car back.

"I even went to the OPM pastor to speak with him in person. I let him know that the car has been developing a fault all this while. He called the person who bought the car on behalf of OPM and that person said that I did not know how to drive the vehicle properly. I have been a driver before now; this is not the first vehicle I've driven.

"The engine of the car is bad and I don't have the money to fix it. I am looking for money to feed myself and my family. All the money people gave me for my upkeep, I used it on this car. Whenever I complained, the PA to the OPM pastor told me to stop complaining about the car but to fix it myself."
Recall that in May 2022, Pastor Chinyere also said that Deborah's family will be staying in one of OPM's free estates where they will never have to pay rent 'forever'.
Speaking on this, Deborah's father said the clergyman only rented an apartment for them and paid for a year's rent.
"From time to time, the OPM leader used to call to check on us. He paid the rent. Right now, the rent for this apartment has expired. The landlord has told us to renew the rent or leave. All the appliances and the equipment in this apartment belong to OPM, we don't own it," he said.
See a copy of the receipt below,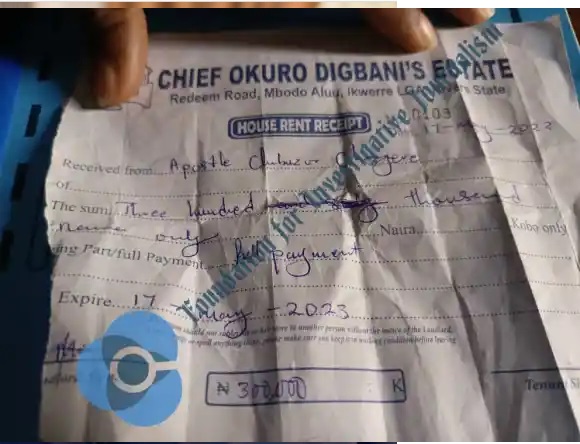 On the scholarship offered to their other children, Mr Garba said, "OPM gave Deborah's siblings a scholarship each. They are schooling here in the church's free school. However, the scholarships were not all what we thought they were. They promised to send one of my boys to school abroad. We were told it was going to be a European country. I was surprised when my son turned the offer down because they sent him to Cotonou instead."
On the tragic demise of his daughter and how justice has not been served one year after her death, Mr Garba said,
"Since the death of my daughter, I have not recovered. I have not been feeling okay. It is as if there is no justice on the matter. I am just living without any other way to react. As a Christian, I leave it all to God. The way she took her Christian life, we were very proud of her. They were eight in her classroom who were Christians and they all renounced their faith except Deborah. Only Deborah stood firm. They killed her on her faith. It is a lot of hurt to deal with."